Latest Video

Loading Viddler Videos
NATION/WORLD
Strange
How to access your ALL ACCESS MEMBERSHIP!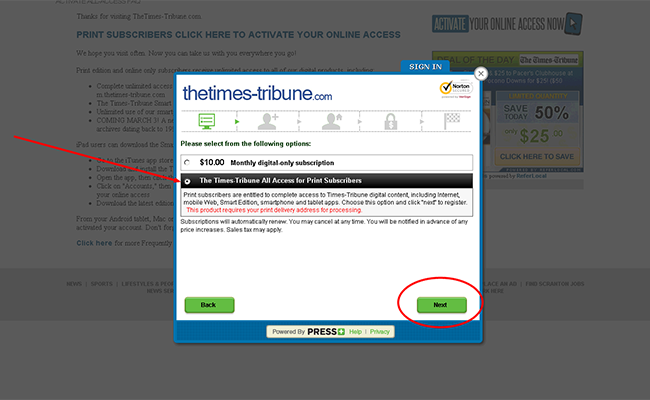 Follow the screens to create a Press+ account
Click Continue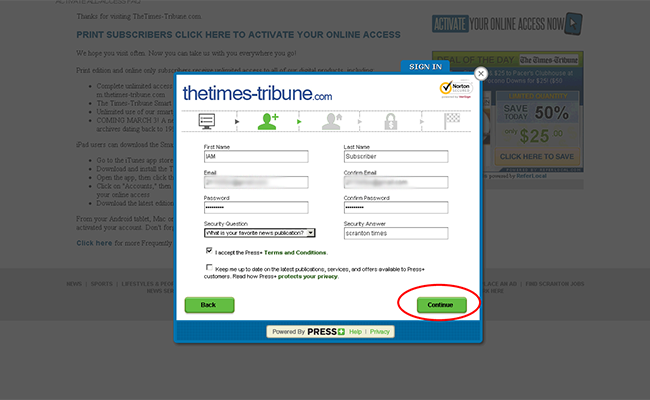 Follow the screens to add your print delivery address
Click Submit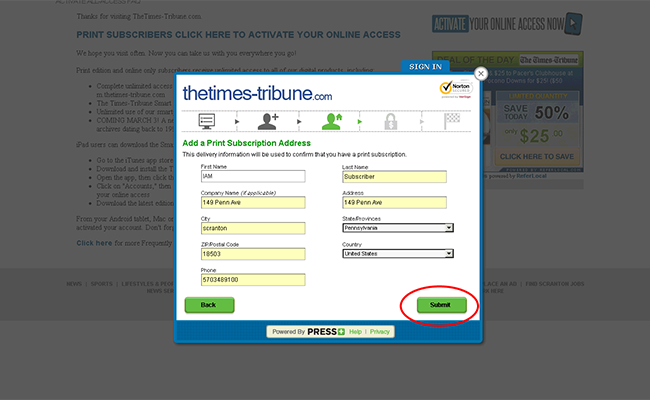 Confirm your account
Click close. You are now signed into All Access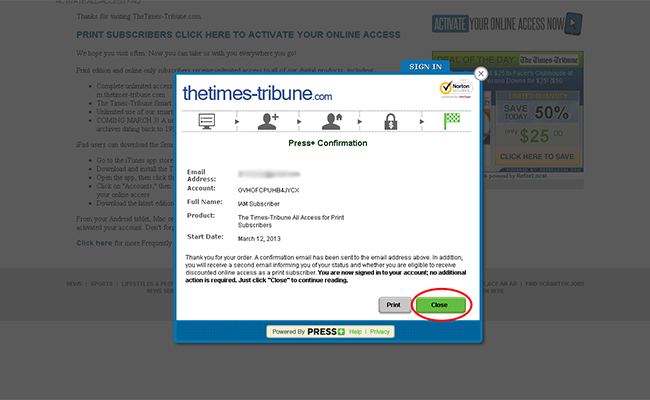 The next time you are asked to sign in, click the green Sign In link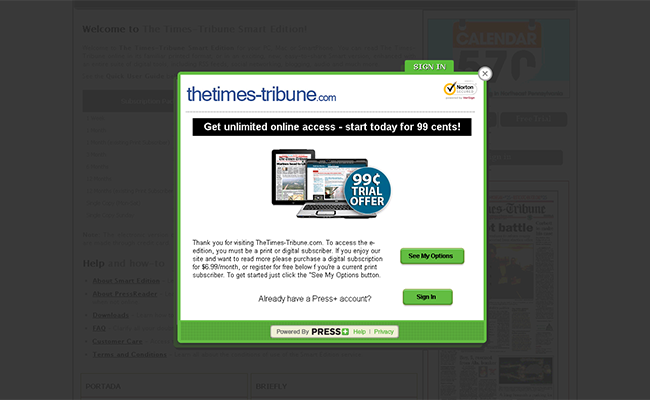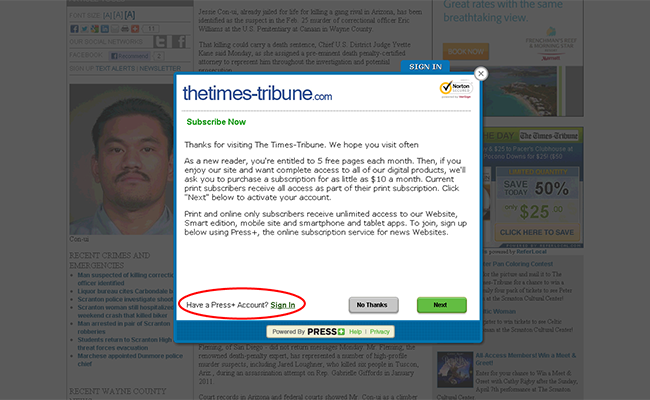 Enter your email address and password you used to sign in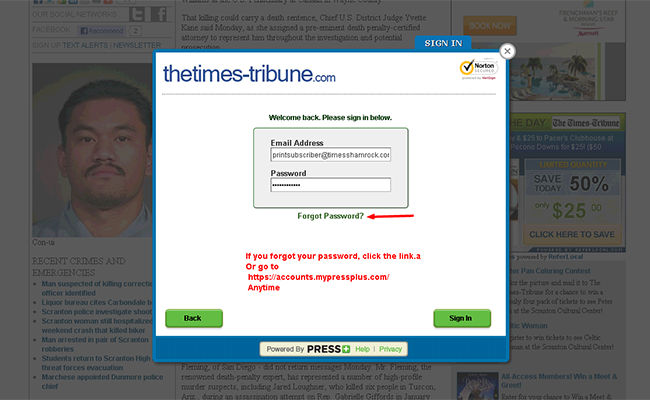 Once you activate...
You will have access to:
To get the Smart Edition app on your tablet or mobile device
Go to the iTunes app store and download the "Scranton Times-Tribune" app
Download and install the Times-Tribune app from NewspaperDirect
Open the app, then click the settings button at the top right of your iPad
Click on "Accounts," then click on "Authorize." Enter the email address and the temporary app-only password that was emailed to you.
Download the latest edition of The Times-Tribune and enjoy reading!
Android / Kindle Fire users click
here
.
If you have the PressReader app from Newspaper Direct for
iPhone/iPad
,
Android
or
Amazon Kindle Fire
, you can authorize your account in the app:
Press Reader Installation
For more FAQs, click
here
.
If you do not recieve the daily email alerting you that the Smart Edition is ready...
Please check your spam folders, but you can
always
access the Smart Edition anytime, without needing the email, by going to
thetimes-tribune.com/smart
. Please bookmark that page. The email is just a note to let you know the issue is ready.